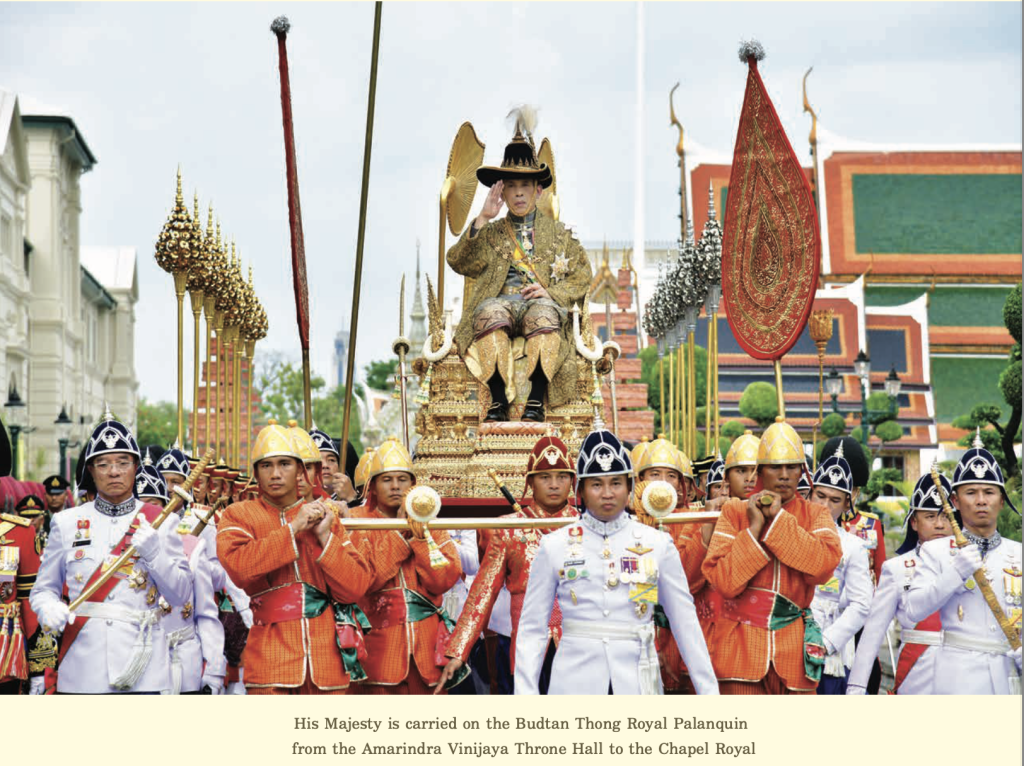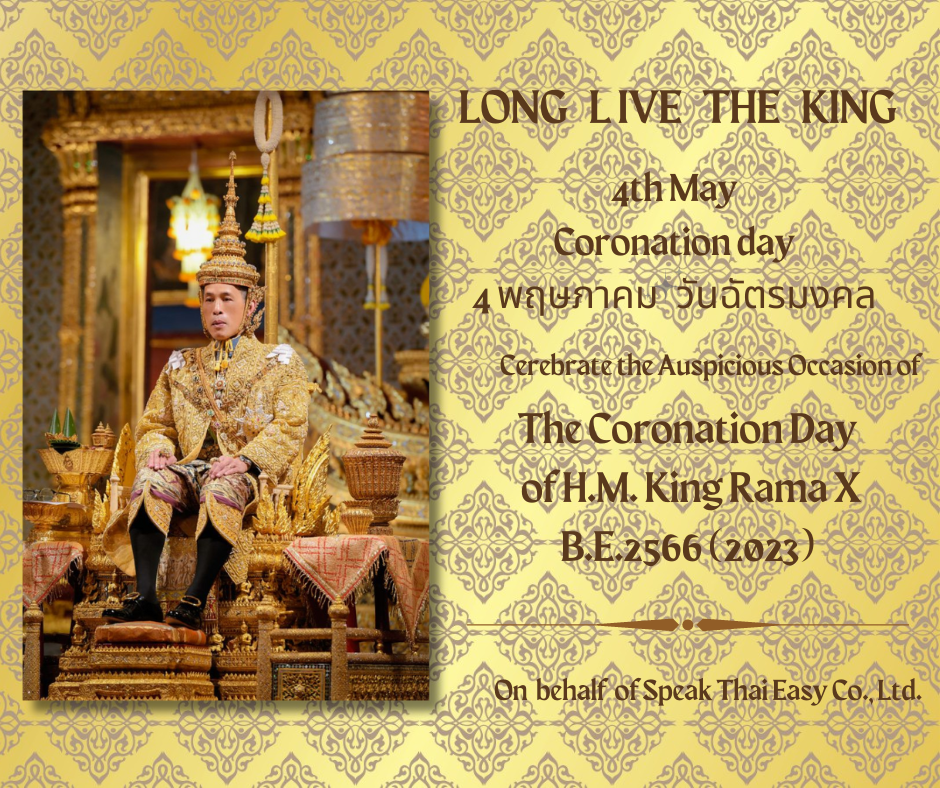 Coronation Day in Thai is วันฉัตรมงคล.You can read wan chàd mong-kon or wan chàd-dtrà mong-kon
Coronation Day in Thailand is a public holiday that celebrates the coronation of the current monarch, King Maha Vajiralongkorn
Phra Vajiraklaochaoyuhua (สมเด็จพระเจ้าอยู่หัวมหาวชิราลงกรณ บดินทรเทพยวรางกูร)It is held on May 4th each year, which is the date of his coronation in 2019.
In the past, Coronation Day was held on May 5th. This was because the previous monarch, King Bhumibol Adulyadej, was crowned on May 5th, 1950. However, when King Vajiralongkorn was crowned in 2019, the date was changed to May 4th.
"We shall treasure, preserve and build on our heritage
and shall reign in righteousness
for the great enduring good of the people"
The Oath of Accession to the Throne of His Majesty King Maha Vajiralongkorn Phra Vajiraklaochaoyuhua
during the Coronation Ceremony on 4 May 2019
"เราจะสืบสาน รักษา และต่อยอด และครองแผ่นดินโดยธรรม เพื่อประโยชน์สุขแห่งอาณาราษฎรตลอดไป"
พระปฐมบรมราชโองการ สมเด็จพระเจ้าอยู่หัวมหาวชิราลงกรณ บดินทรเทพยวรางกูร
Here is the book about Thai Coronation Day
Vocabularies คำศัพท์
English
Thai
Phonetic
Coronation day
วันฉัตรมงคล
wan chàd mong-kon,
wan chàd-dtrà mong-kon
4th May
วันที่ ๔ พฤษภาคม
wan-têe sèe preúd-sà-paa-kom
Public Holiday
วันหยุดราชการ
wan-yùd râad-chá-gaan